.
Aims and scope
The primary topics of interest in Scandinavian Journal of Trauma, Resuscitation and Emergency Medicine (SJTREM) are the pre-hospital and early in-hospital diagnostic and therapeutic aspects of emergency medicine, trauma, and resuscitation. Contributions focusing on dispatch, major incidents, etiology, pathophysiology, rehabilitation, epidemiology, prevention, education, training, implementation, work environment, as well as ethical and socio-economic aspects may also be assessed for publication.
Editors' note
The editors wish to acknowledge, with sincere appreciation, the assistance of the many reviewers who have generously contributed their time and efforts during the past year in the appraisal of manuscripts submitted to the Scandinavian Journal of Trauma, Resuscitation and Emergency Medicine.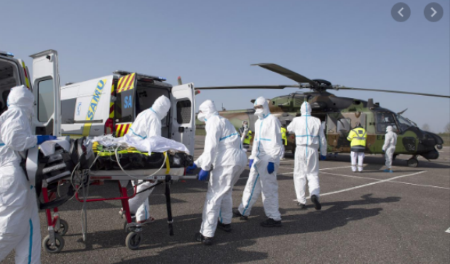 COVID-19 has greatly impacted our lives and the healthcare system in the most recent times.
Air ambulance services are facing several challenges when dealing with highly infectious patients.
We collect here all most recent research updates on COVID-19 emergency procedures published in the journal to make them easily discoverable to the research community
Evidenced-based guidelines on when to cease resuscitation for pulseless electrical activity are limited. Unwitnessed cardiac arrest, no basic life support and a persistent non-shockable cardiac arrest rhythm was previously applied as termination of resuscitation criteria. However, research literature validating these criteria found 9% unexpected survivors. Moreover, persistent resuscitation procedures in patients with no hope of survival also raise an ethical debate regarding patient care and dignity in death. A. Coppola et al., in this study, describe the patient, clinical and system factors and examine senior clinician experiences when ceasing resuscitation for pulseless electrical activity.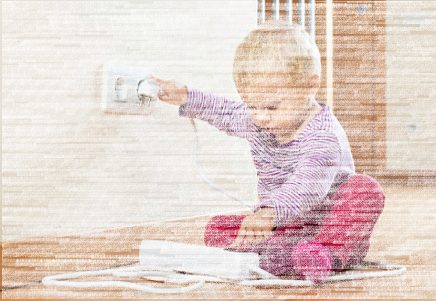 The damage caused by electrical injuries can range from minor skin burns to life-threatening damage to vital organs. Current evidence suggests that patients exposed to electrical injury who have a normal ECG on admission after a low-voltage injury, with no loss of consciousness or initial cardiac arrest may be discharged home after a short observation time (usually 24h). But.... is this the best approach?
J. Ahmed et al. analysed the characteristics of 465 patients exposed to electrical injury and their outcomes after hospital discharge.
Motor vehicle collisions account for 1.3 million deaths and 50 million serious injuries worldwide each year. People involved are frequently uninjured or have injuries which do not prevent them exiting the vehicle. Although self-extrication is currently recommended, when possible, extrication may significantly exacerbate a possible spinal injury.
T. Nutbeam et al. use a biomechanical analysis to compare cervical and lumbar spine movements during four types of self-extrication.

Sudden cardiac arrest in infancy is an extremely rare evenience. The overall low numbers of out-of-hospital cardiac arrests, together with the obvious ethical restrictions on clinical trials in children, has resulted in national guidelines mainly relying on case reports, retrospective registry studies, animal modelling and studies exploring resuscitation in the adult population. This results in a lack of high-quality evidence on which to make recommendations on many fundamental aspects of a resuscitation.
Here P. Kingsley et al. report a very challenging case of resuscitation for recurrent ventricular fibrillation cardiac arrests in an infant.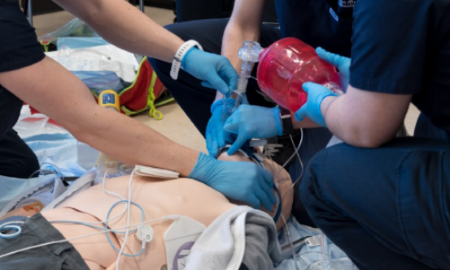 Emergency airway management both in the emergency dept. and in the pre-hospital phase of care is not only a key intervention but also a cause of much controversy and uncertainty. Rapid sequence induction (RSI) is the method that we use to try to achieve definitive airway control effectively and rapidly. The original descriptions of RSI delivered great consistency for many years but almost every aspect has been challenged. Avery & coll., in this review, reminded us of what was originally described and looked at how and why this consensus has been lost. There are very good reasons why variations occur and this article gives an insight into how emergency anaesthesia is conducted now and what factors are likely to influence practice in the immediate future.
SJTREM Editorial Team

Despite the relationship between the level of consciousness and intubation need is not yet sufficiently subject to evidence-based medicine, it is customary to believe that a patient with GCS ≤ 8 should be intubated to avoid aspiration, or aspiration pneumonia/pneumonitis, and consequently, reduce mortality. Does the coma's state etiology have a word on this? Read more in D. Orso et al. study.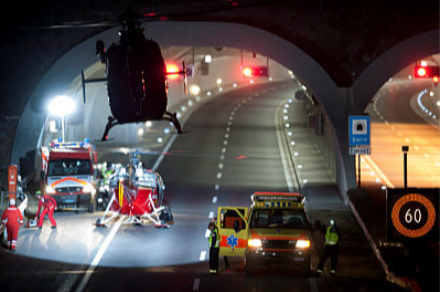 Prolonged entrapment and/or intrusion into a vehicle after a collision is considered high risk for significant injury. Extrication methods are focused on the prevention of secondary spinal injury through movement minimisation and mitigation .....but which types and in what rate other time-critical injuries occur?
T. Nutbeam et al. analysed data from 63,625 injured patients to help guide meaningful patient-focused interventions and future extrication strategies.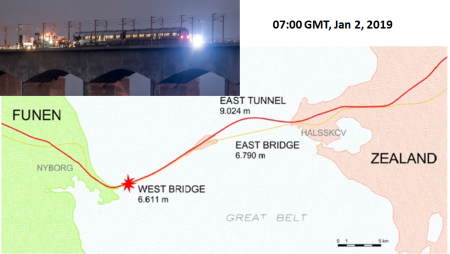 On January 2nd, 2019, a high-speed passenger train collided with a trailer falling from a freight train on the Great Belt Bridge near Nyborg, Denmark. The incident turned out to be the most severe major incident in Denmark for thirty years.
Despite harsh weather conditions and complex logistics, the massive and prompt prehospital response allowed a successful management of the incident although some difficulties arose.
What did we learn and what could be improved? Read the detailed analysis by P.M. Hansen et al.
Critically unwell and injured patients are routinely given high concentration oxygen in the pre-hospital phase of care. Oxygen therapy, however, can result in high arterial oxygen levels with the production of oxygen free radicals which can cause cellular damage. Moreover, as oxygen is a vasoactive substance, its administration may cause coronary and systemic vasoconstriction. Pre-hospital oxygen administration is therefore a delicate balance and both hypoxia and hyperoxia should be avoided.
P. Leitch, et al. investigate the incidence of hyperoxia in major trauma patients and determine factors that may guide clinicians with pre-hospital oxygen administration.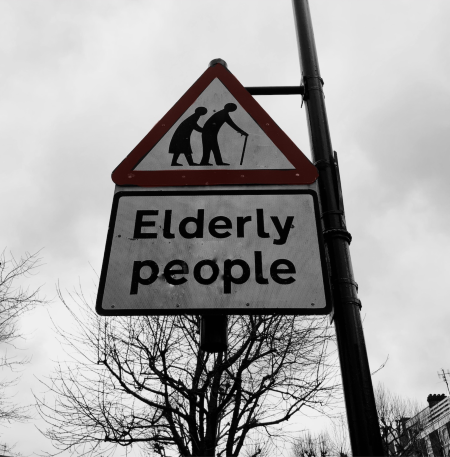 Trauma happens regularly to older people (≥65 years) - a rapidly growing patient group, especially in the prehospital field. Because of altered physiology, covert mechanisms of injury, non-linear presentations and co-morbidities, it increasingly challenges prehospital teams.
This Scoping Review by Eichinger et al. summarises the six biggest challenges for prehospital providers of a patient's journey, from the dispatch to the outcome.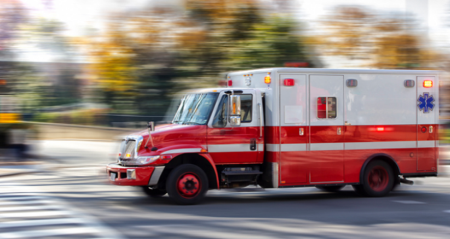 Ambulance drivers are trained to drive fast when transporting a head injured patient, nevertheless acceleration and deceleration have the potential to create pressure changes in the head that may worsen outcome. In this study, Iscander M. Maissan et al. evaluate the effects of driving and deceleration during ambulance transportation on the intra cranial pressure in supine position and 30° upright position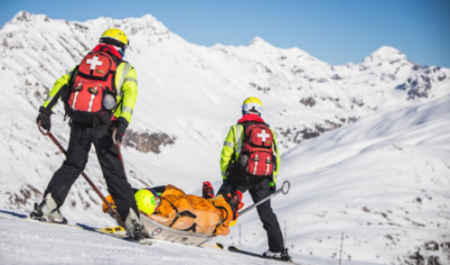 Multiple trauma management in mountain environments can be demanding. Safety of the rescuers and the victim has priority and time for on-site medical treatment must be balanced against the need for rapid transfer to a trauma centre and should be as short as possible. Read the Evidence based guidelines of the International Commission for Mountain Emergency Medicine (ICAR MedCom) for physicians and other advanced life support personnel.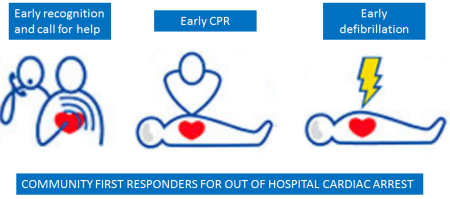 A Community First Responder (CFR) is a local volunteer who agrees to undertake training in Basic Life Support. Over the past decade Smartphone-based activation (SBA) of Community First Responders (CFR) to out-of-hospital cardiac arrests (OHCA) has gained much attention and popularity throughout Europe. C. Metelmann et al. review the current state of SBA of CFR in five European countries, reveal pros & cons, and presents consensus statements to support public decision making on future strategies.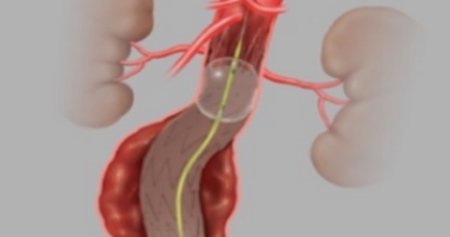 The role of the Resuscitative Endovascular Occlusion of the Aorta (REBOA) has been recently rediscovered and many trauma centres and some pre-hospital services are considering whether endovascular resuscitation should have a place in their services. M.A. Thrailkill et al. from the Uniformed Services University of the Health Sciences in Bethesda give a comprehensive and balanced description of the techniques, the evidence to date and where the immediate future is likely to take us.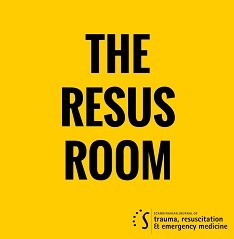 The officially partnered podcast of SJTREM, each month featuring a discussion of one of our recently published papers.
We would like to acknowledge THE RESUS ROOM throughout 2020 for their support with the Podcast.
Looking forward to much more in 2021!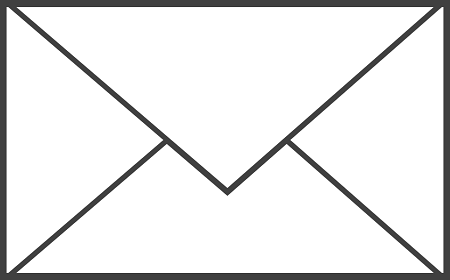 Letters to the Editor and Commentaries